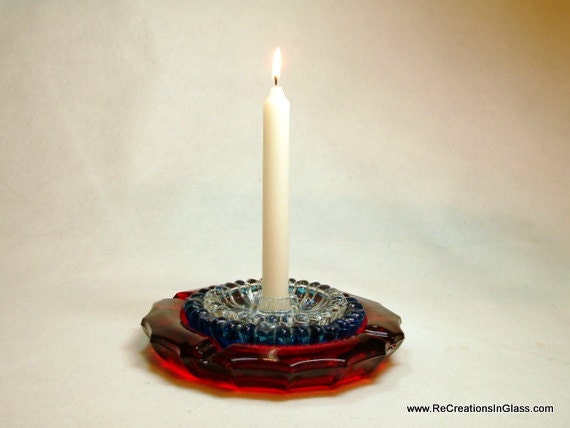 Patriotic Flower Candle Holder
This red, white, and blue candle holder would be a wonderful addition to your Fourth of July celebrations and certainly a conversation starter. Made entirely of re-purposed glass. Each piece nests perfectly into the next with the center being a candle holder. It would make a great hostess gift.
This piece can be made into an "ever-blooming" flower upon request. I will glue an attachment onto the back into which you can insert a garden stake. Wouldn't that be great near a front door for the Holiday?
8.5 inches in diameter
2 inches in height
3 pounds 15 ounces
This item is available for purchase. If interested, please click this link.